Obviously these rankings are compiled purely on my best guesses on what will happen during the season.
Once the games begin and we have some statistical evidence, my opinions will change. Basically, don't put too much stock into these. Let the games begin!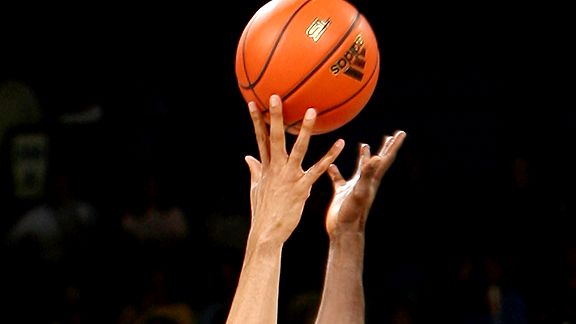 1.

Big East -
Every year this conference sends at least eight teams to the tournament. I expect that to hold true to form in 2012 with multiple teams vying for a 1 or 2 seed.
2.

Big 12 –
No more Nebraska! No more Colorado! Really, these two schools weren't that bad last year but they're not tournament contenders either.
A ten team conference that sends five or six schools dancing plus a national title contender in Kansas make this conference look good.
3.

Big 10 –
The BIG lost a lot of talent after last season but there are some great freshmen on campus.
Six teams will likely go dancing with the possibility of eight come March.
4.

SEC –
Last year the SEC was just mediocre.
That's partly due to it being young. Now Alabama is ranked, Kentucky seems poised to grab a 1 seed, and a few other schools look to join them in the Big Dance.
The divisions remain imbalanced so we'll have to take it for it's worth.
5.

Atlantic Coast –
This is going to be a down year for the ACC.
Duke and North Carolina look good as usual but the bottom of this conference could be awful.
That's never a good thing for your Strength of Schedule (SOS).
6.

Atlantic 10 –
This conference isn't really a power conference but it's no mid-major either.
Xavier and Temple are two excellent programs who will make some noise this year. The middle of the conference appears average so expecting four bids again may be a stretch.
7.

Pac 12 –
New additions Utah and Colorado won't help this year.
This conference has been plagued by mediocrity of late and I'm not sure it'll be any different in 2012.
Arizona is overrated in my mind while other contenders Washington, UCLA, and Cal all have big time flaws. The Pac12 is helped by its solid second tier.
8.

Missouri Valley –
With the supposed reemergence of Creighton, the MVC appears to gaining steam as the top mid-major.
Also worth watching are Wichita St., Indiana St., and UNI.
This conference is always fun to watch; it's kind of like the Big 10's little brother in terms of style.
9.

West Coast –
This is Gonzaga's year!
I doubt that to be true but all the previews I've read expect a big improvement from last season. St. Mary's remains very good, but the team that pushes this conference into the top ten is BYU.
That's a very nice trio.
10.

Mountain West –
New Mexico St. and UNLV appear to be the front-runners this year. No BYU will hurt the RPI but Colorado St. is improving and San Diego St. will still be good. Two bids is a safe bet and three won't be a surprise.